How I Turned Recycled Tree to Jewelry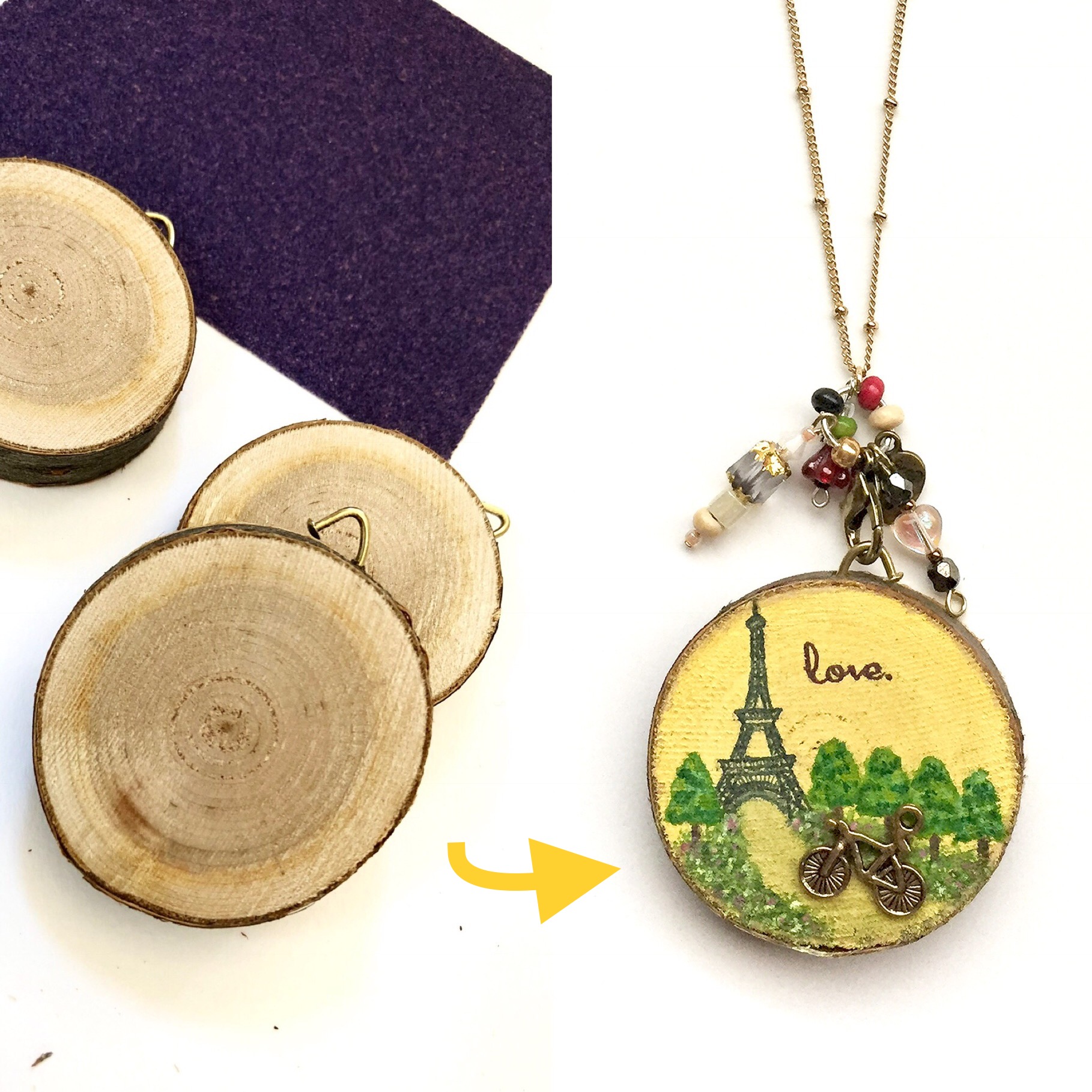 These wood circles range from 1.25″ to 1.75″. Each an original painting, an original wearable Art. And I have tremendous fun making these. But before I reached my current process, I went thru various ways and materials. Test and scrap pieces of different woods. After finishing one, the next is another opportunity to try something new, get excited about the possibilities of what the new canvas will bring to life.
There is nothing groundbreaking about the basics of my process. But I do take good care of each of the pieces I make, and I'd like to share with you how I turn a plain ole wood into a jewelry.
When I get these wood discs, I touch and feel each of them so I can sort them by sizes, thickness, and for what possible use each are.

Sand, smooth, sand, smooth. Both sides for a smoother working area.

See the difference of sanded vs au naturale?

Gesssssoooooo time! Prep the canvas. I pick a side on which I will apply the paint on to make the masterpiece 😉 I choose which side has smoother, more even area. And also the shape. Sometimes I tint the gesso with other colors than the usual white that gesso is.

Now, this part can sometimes be challenging. When I have these circles all prepped and ready to go, I run through many, many ideas for sketches to adorn the charms with. BUT sometimes, no ideas come. I do not fret though, because I know I'll figure it out.
Paint the masterpiece.

Almost done. Then, I varnish the painting. Let it dry. Varnish again. This is to protect the painting and the metal components. And lastly, I put together the chain of the necklace. Or if it's a brooch, I attach it to the back of the disc. I meticulously put the charms of beads and stones together and make sure they match the whole look of the jewelry.
And VOILA!
Here are some of the finished pieces.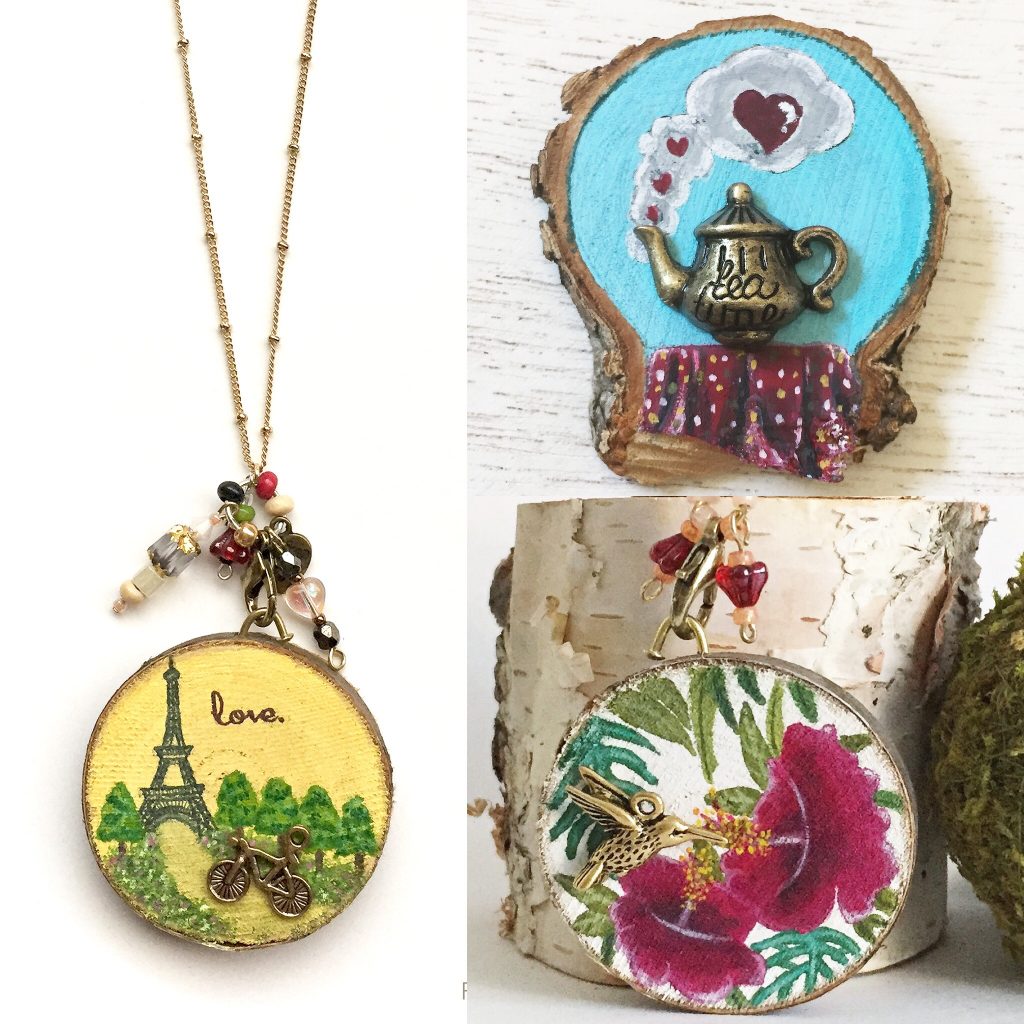 Each of these wearable Art, all done with love and care. And I hope I have enlightened you on how handmade crafts and Art are full of pride and joy. Artists and artisans pour their heart and time to their work because they love what they do. And I'd like to thank you for supporting artists and handmade crafts.