Limited Edition and One of a Kind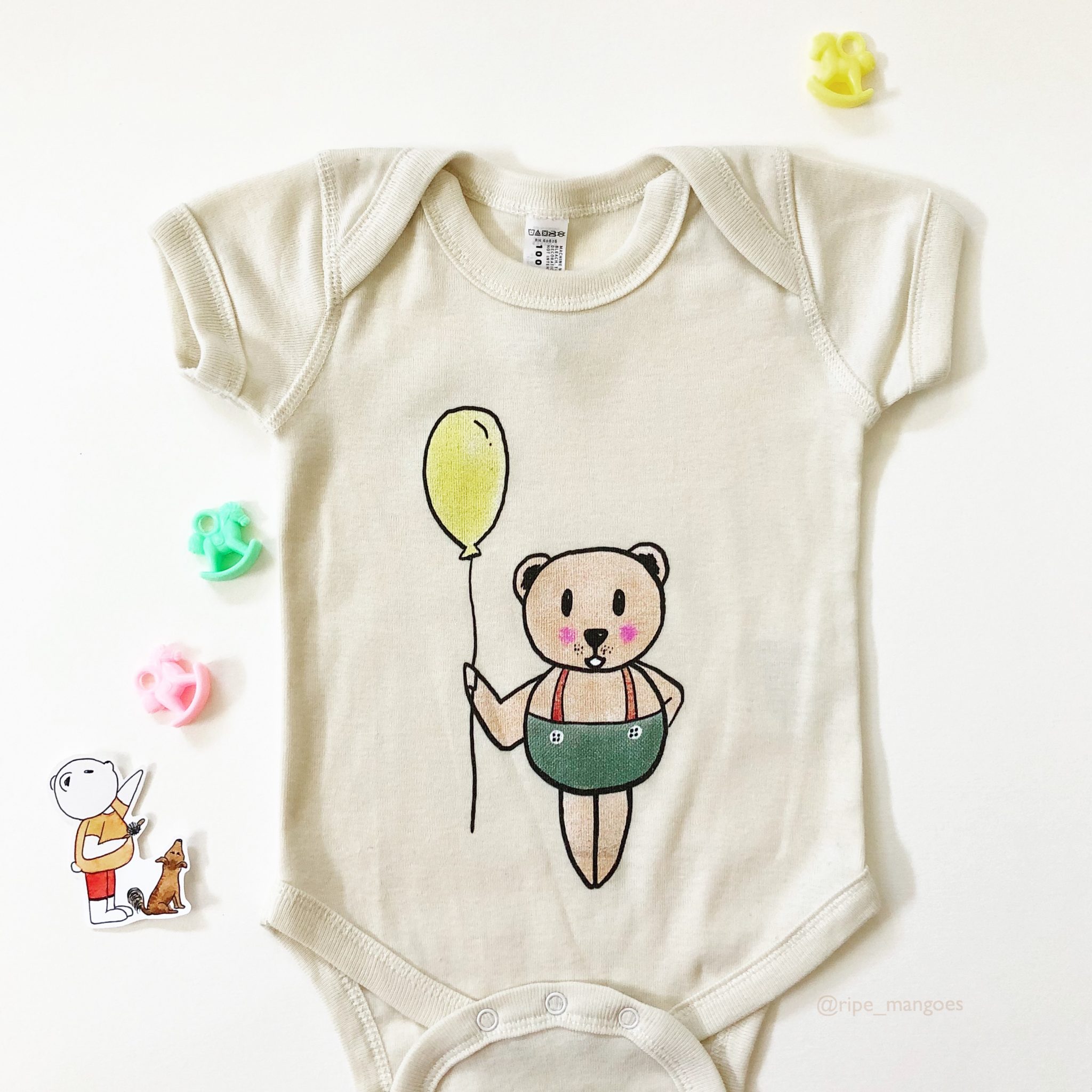 Have you met Sonny? He's the one adorning this popular My Yellow Balloon in gray, baby bodysuit. A limited edition of Sonny is now available in cream. And honestly, when I first saw it in person, I fell in love with it right away! I love how Sonny fits right in the natural color of the cream, it's so so darling!
Did you know that Sonny was the first and original bear that started baby bodysuit line? He was born on March 8, 2017 via MyiPadPro. I remember exactly the time when I was sketching him. I enjoy drawing bears (as if that's not obvious yet), so I sketched a bear, simple enough. But I thought what is another symbol of celebration that fits whether you're celebrating a kid or an adult? Simple. Sweet. Straightforward. A balloon! I've always enjoyed balloons and what they symbolize.
If you've been following me along on Instagram, you probably have seen these handpainted charmed wooden brooches and necklaces. They are all one of a kind, nothing is exactly the same. Each a piece of original art. As of now, they're only offered through my Instagram and during my craft shows. BUT that will change. At the end of April, these darling brooches and necklaces will also be available at the online shop. Yay! Sorry it's taking so long. These charmed wooden disc takes a while to finish. And many times, they do not sit long in my studio before they find their new homes when I showcase them at craft shows. And here's the newest addition for you dreamers, snow globe lovers, and adventurers out there: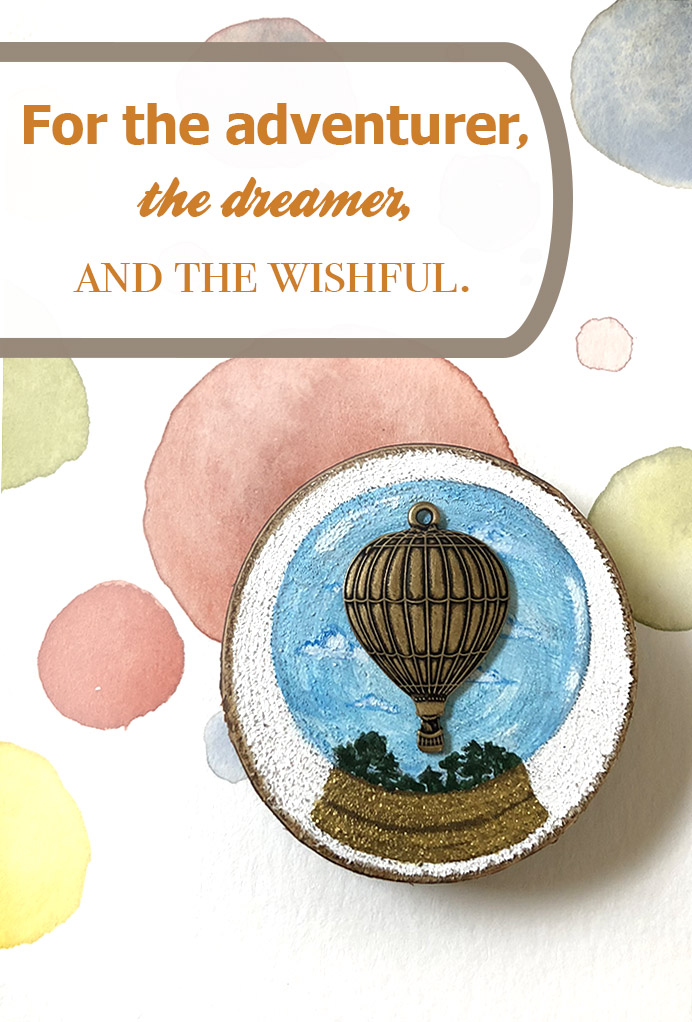 There are a few factors when I do the sketches on these small wooden discs. One, the size of the wood circles. Their diameter ranges from 1inch, 1.5-1.75 inches. The smallest ones, .75 inches (the size of a nickel) are for the leather journal wraps. For obvious reason, the charm should fit nicely and composed well according to the painting and the proportion. Two, some pieces become a brooch and some are meant as a necklace. Sometimes until I see the finished piece is when I decide to which it's more fitting. Third, the color scheme and overall look of the painting. The charms vary in different finishes, some are in silver, bronze, gold, or copper. Depends on the charm I use, it can affect the colors I use.
Other recent pieces ready to find new homes: